Most people never even get to ride in a Lamborghini, let alone own one. With past prices nearing or exceeding $500,000 there is a reason that Lamborghini cars are so elusive. They are beautiful. They are fast. And the newest release of the third generation Huracán for GT3 class racing is going to be featuring even more performance and more safety. Just what every car collector wants and needs.
Lamborghini's new Huracán GT3 EVO2 has been designed and developed by Squadra Corse of Sant'Agata Bolognese. The model is based on the Huracán STO with a V10 engine that boasts 640 horsepower. There is no immediate satisfaction here — customer deliveries will being in the second half of 2022, although the previous Huracán GT3 EVO model can be upgraded to the GT3 EVO2 specifications via an evolution kit.
And for the upcoming debut that will create the most buzz for Lamborghini owners, the new Huracán GT3 EVO2 track debut is slated for the 2023 Daytona 24 Hours. (Images provided by Lamborghini media kit).
Giorgio Sanna, Lamborghini Head of Motorsport, said:
"The new Huracán GT3 EVO2 is not simply an evolution of the current car. It's a new project that reinforces the technological transfer between Lamborghini's motorsport division and the company and inherits two difficult tasks: to prove as successful as the previous generations of Huracán GT3, which have won more than 40 international titles in six seasons, and to match its commercial success by helping to reach the target of 500 Huracán racing cars since 2015."
You already know that more performance and higher safety are being targeted here, but what is it exactly?
The GT3 EVO2 comes with new aerodynamic solutions and a new intake system that will channel the airflow directly into the engine for even greater responsiveness. Its body is fully carbon fiber and comes with greater downforce than the current generation GT3 EVO, and the rear wing supports bring greater precision.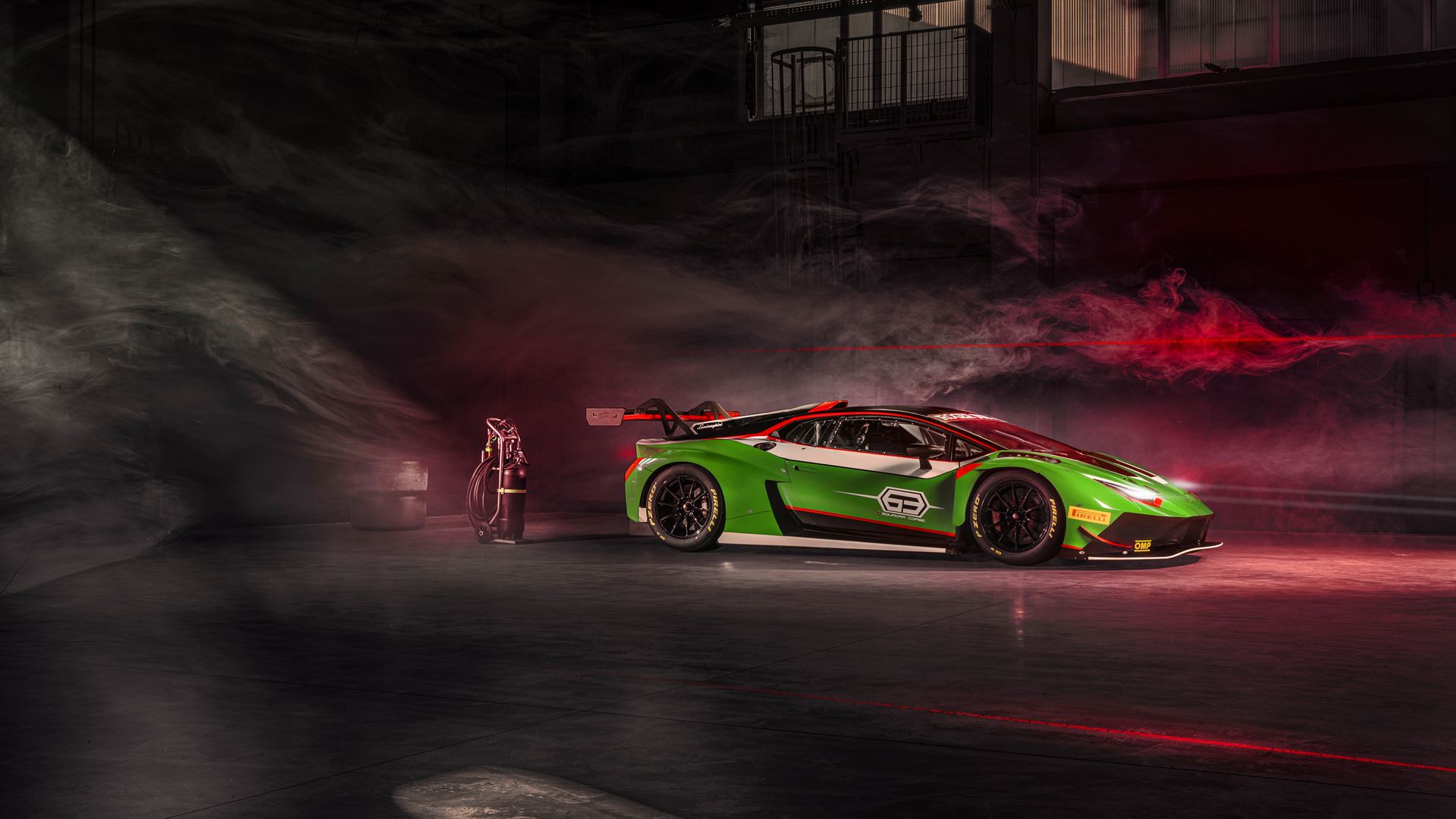 It also has a redesigned roll cage for higher safety in the event of side impact on the doors in compliance with the FIA 2022 regulations. Its plexiglass side windows are now also fixed to the carbon fiber door panel.
An updated braking system with new calipers and pads is said to optimize its performance in both endurance and sprint races and will make the car easy to control in low-grip condition. The car comes with PZero tires from Pirelli.
Another benefit here is that the entire system is fixed to the engine by only four screws to facilitate maintenance work. That might make maintenance faster and hopefully cheaper, but if you are buying this car you probably aren't sweating the maintenance costs (too much). You probably know the old saying — "If you have to ask the price, you probably can't afford it."